Dana Huley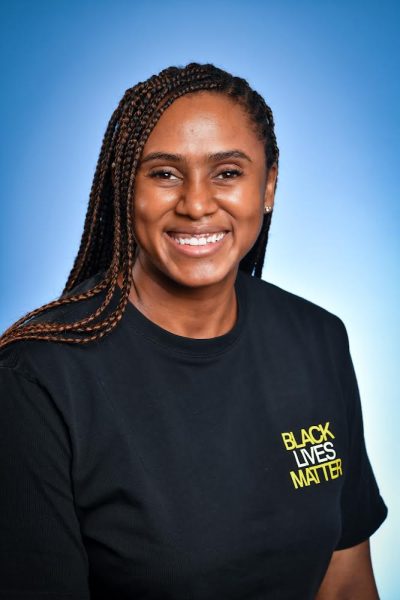 Balancing her roles both on the court and in the classroom, Upper School science teacher Dana Huley will bid the Poly community farewell at the end of this school year.
Reflecting on her favorite memories since arriving on campus six years ago, Huley highlighted her experience chaperoning a Global Initiatives Program (GIP) trip to Cape Town, South Africa.
"The people there and our group were truly memorable," recalled Huley.
This year, Huley taught PolyEnriched Chemistry and biology classes, but, during her six years at Poly, she has held multiple positions in addition to her role as a science teacher. She has served as an assistant coach for Poly's strength and conditioning program, a moderator for the Women of Color and Black Student Union affinity groups and a coach for the Girls Basketball team. "Ms. Huley is an amazing teacher who you can tell really cares about each of her students. I was lucky enough to be in her advisory this year, where she expertly helped me traverse the complexities of freshman year," shared freshman Akhil Venuturupalli.
Freshman Sophie Chiu, another member of Huley's advisory, said, "She has always inspired me, from her admirable work ethic to her athletic talents. She has left an incredible mark on this school, and I'm sad to see her go, but I know she will be very successful in whatever she does next."
When asked what she will miss most about Poly, Huley pointed to the students and faculty: "The people here have made this experience for me. I have been able to make some really great connections here, and I am grateful to have had the chance to work with this community."
Additionally, Huley recently married on May 20th in Los Angeles. We congratulate her and wish her well on her next chapter as she departs from Poly.
– Maddie Delbridge
---
Elizabeth Silber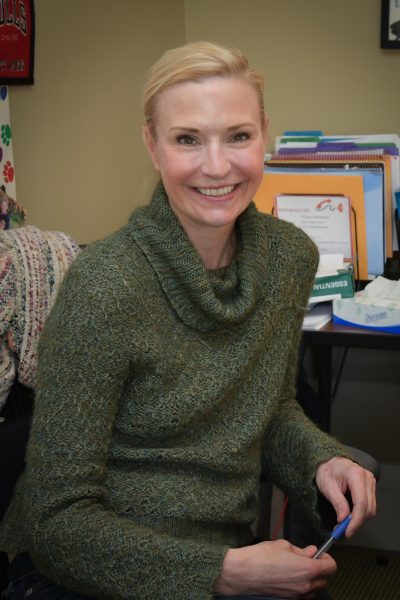 Never failing to give students 100 percent of her attention day in and day out, after five years at Poly, Upper School Learning Resources Specialist Elizabeth Silber will say goodbye.
Throughout her time at Poly, Silber has remained steadfast in her mission to support the individual needs of each student. Prior to and during the challenging year of online and hybrid learning, Silber took the responsibility of Middle and Upper School Learning Specialist.
"A lot of the issues that came up during the pandemic either were exclusively related to mental health or mental health was very much a part of the struggles themselves," said Silber.
Silber's investment in students has made her an integral part of the Poly community.
"People like Ms. Silber unfailingly brighten my whole day because they make you feel valued and funny," said sophomore Jeremy Hsieh. "Her energizing love for our community brings out the best in everyone who she stumbles upon in the office or outside on the patio. I realize that her effortless joy in every walk of life comes from this seemingly infinite source of care, the same source that draws students in need of guidance, from academic life to social life."
As she leaves, Silber encourages the Poly community to remain flexible in adapting to changing circumstances present in their day-to-day lives.
"These are very critical years and this is a really challenging environment. And I think that the students here are deserving of that support, and they are deserving of everybody's best effort," noted Silber. "You are never stuck. There are always pathways, there are always solutions, and it is your choice. Even though it often does not feel that way, if you can pause and think about your options, there are always choices to be made. And you always get to choose who you become."
– Greg Panossian
---
J.D. Gladden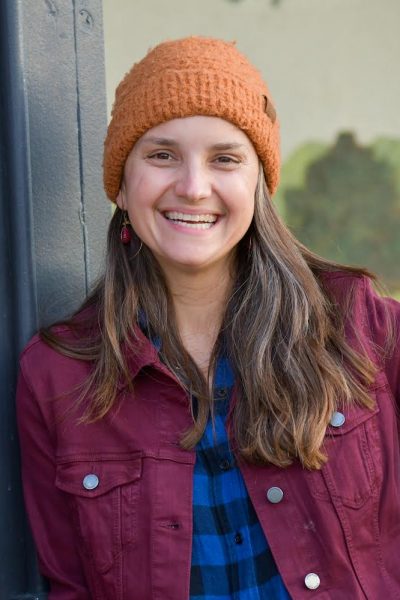 Over the course of her six years at Poly, Upper School Dean of Instruction J.D. Gladden has served as a history teacher, English teacher, girls varsity tennis coach and Model United Nations (MUN) advisor in addition to her dean role. She has spent numerous hours working to improve students' quality of life at Poly.
Leading her classes with a welcoming and inclusive teaching style that encourages students to contribute to class discussions, Gladden assigns projects that invite students to express themselves and connect their passions to their academic work.
Celeste Rodriguez-Garcia, a sophomore in Gladden's English II class this year, said, "I really like how Mx. Gladden was able to turn our class into a community and a group of people who felt closer by the end of the year. I also really enjoyed how she tried to make every class interactive and made sure that everyone participated and understood class discussions."
Outside the classroom, Gladden's leadership and commitment to students has not gone unnoticed.
"She has been a great mentor and leader, and we will deeply miss her on the MUN team next year," shared junior and MUN leader Nick Gomez. "I have really appreciated her sacrificing her time and energy for us."
As she departs from Poly, Gladden plans to continue to teach as Dean of Academic Life at Stevenson School, a day and boarding school in Pebble Beach, CA.
The Poly community wishes her the best on this next exciting chapter of her life.
– Shaan Srinivasan
---
Ye Dam Alicea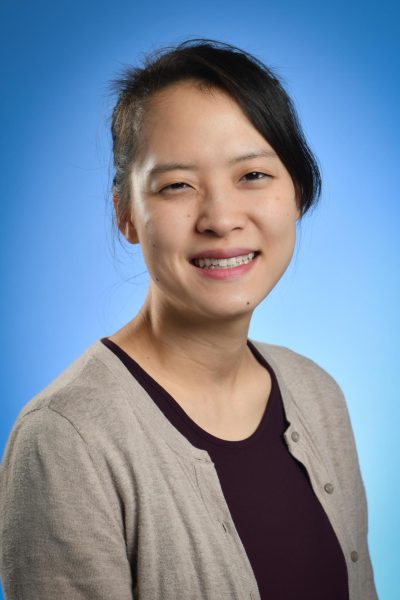 From the halls of Harvard to classrooms in the Poly building, Ye Dam Alicea has always inspired excellence amongst those around her. In her five years at Poly, Alicea has imparted her passion and knowledge to freshmen, sophomores and juniors.
The Upper School mathematics teacher is known for her unwavering dedication to making sure every one of her students understands the material. As sophomore Noah Daniel, a student in Alicea's Advanced Algebra and Precalculus class, said, "Mrs. Alicea is very invested in the success of all of her students." Daniel shared, "She really pushes students to help each other."
"I love Ms. Alicea's ability to simplify difficult topics as well as her commitment to her students," added sophomore Ava Teng, who is also in Alicea's Advanced Algebra and Pre-Calculus class. "She also always makes herself available for us to ask her questions outside of class."
In addition to her contributions to the math department, Alicea has been an advocate for Asian Americans and other minority groups on campus. In the spring of 2020, she was one of the faculty founders of Student Leaders in Inclusion, Diversity and Equity, which seeks to amplify the voices of Poly students to foster diversity, equity and inclusion in all aspects of Poly life. She also serves as a member of the Upper School Diversity, Equity and Inclusion Committee and advises the Asian American Affinity Group.
Alicea's dedication and thoughtful presence will be greatly missed, and the Poly community extends our best wishes to her as she sets out on a new path.
– Zan Srinivasan