Whether sailing off the coast of Catalina Island or traversing the narrows of Zion National Park, Poly's 9th, 10th and 11th graders recently returned from their outdoor education trips. In addition to providing the opportunity to detach from technology and the stress of high school academics, Poly's outdoor ed trips enable both students and faculty to build and strengthen connections.
Along with trips to Catalina Island and Zion National Park, a myriad of other trips were offered, from backpacking Mount Whitney to rock climbing in Joshua Tree.
"There's something for everyone," shared Director of Outdoor Education and Upper School English teacher Laura Marion. "There were easier ones for students who are less comfortable in the outdoors and some much more rugged for students who wanted to be challenged."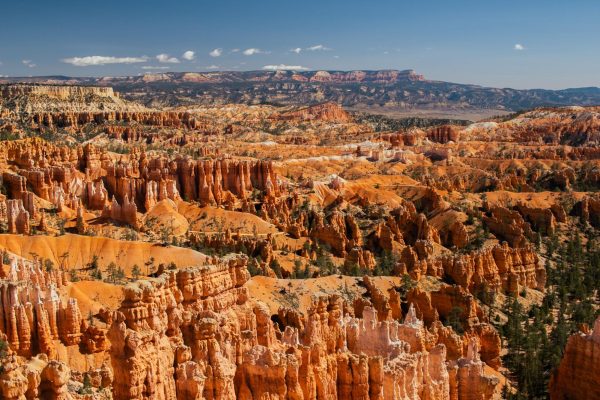 Some trips also focused on sustainable living and restoration of land or native plant life.
Junior Jorge Martinez, who embarked on the environmentally-focused Santa Barbara Service Trip, explained, "We worked with the organization called the [Santa Barbara] Bucket Brigade. With the organization, we did a lot of land restoration."
"I'm glad I went on this trip, and given the choice, I would recommend this trip to others because it's a really light trip, and you get three significant experiences," he added.
While sophomores and juniors could choose from a variety of trips, ninth graders chose between only two trips in order to foster more bonding within the class. This year, freshmen could elect to sail to Catalina Island on a tall ship or camp on the island.
Freshman Alexandra Tan, who chose sailing, shared, "I picked this trip because I wanted a new experience. I enjoyed sleeping on the deck of the ship and swinging off the boat on a rope. I would definitely recommend this trip, and it was really fun!"